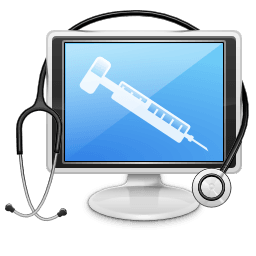 Imageway offers business on-site or remote computer repair services. If you're at your office (including home offices) and you need help with a PC application, operating system, peripheral, hand-held device or other computer repair-related problem, we can can help you. Imageway has systems in place to easily access your desktop display remotely over the Internet to walk you through any issues you might be having. If the issue your having cannot be resolved remotely, we can schedule for one of our technicians to visit you, and resolve the issue in person.
We currently support the following computer repair service areas for your business office:
Networking
Network Hubs
Wireless Routers
DSL/Cable Internet sharing
Network over Power lines
Operating Systems (OS)
Microsoft Windows (Various versions of Windows Desktop and Windows Server)
Linux (Various distributions including Red hat, Oracle, etc.)
Unix (Oracle Solaris, and IBM AIX Certified Staff).
VMware ESX Infrastructure (VMWare Certified Professional Staff)
Web Servers
Apache
Internet Information Services (IIS)
Sun One Java Web Server
Litespeed
Imageway only offers business on-site and remote repair services.  If you are looking for a repair service center where you can take your computer in to for repair, we suggest the following local computer repair shop businesses:
The PC Rescue (951-710-6910) – Located at 10571 Magnolia Ave, Riverside, CA 92505. Specializes in computer repair services (including Apple Mac repairs) for the La Sierra area of Riverside.
Human Computer (951-343-2800) – Located at 3678 Van Buren Blvd, Riverside, CA 92503. Specializes in PC repair, including having used computers for purchase on hand. Been in business since 1996 in the Riverside area.
Inland Computer Systems (909-890-9696) – Located at 1440 S. E Street, Unit D, San Bernardino, CA 92408. Specializes in PC repair services for the downtown San Bernardino area.
Please contact us by one of the means available on our contact page, and we can discuss what IT consulting service we can provide to you.
To obtain pricing on a consulting service please refer to our contact page.