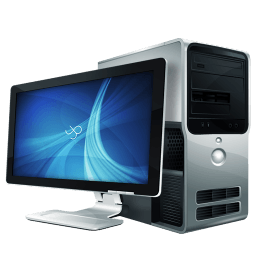 Do you need help to setup a PC application, operating system, peripheral, handheld device or other computer device for your business office? If yes, then Imageway computer setup consulting services are here to help you get everything setup and going. If possible we will try to get to your desktop display over the Internet to walk you through setting up any application you might want to get running. If the computing service you need setup cannot be handled remotely, we can schedule for one of our technicians to visit your office, and get you setup exactly the way you want.
We currently support the following computer repair service areas for your business office:
Networking
Network Hubs
Wireless Routers
DSL/Cable Internet sharing
Network over Power lines
Operating Systems (OS)
Microsoft Windows (Various versions of Windows Desktop and Windows Server)
Linux (Various distributions including Red hat, Oracle, etc.)
Unix (Oracle Solaris, and IBM AIX Certified Staff).
VMware ESX Infrastructure (VMWare Certified Professional Staff)
Web Servers
Apache
Internet Information Services (IIS)
Sun One Java Web Server
Litespeed
Virtualization Consulting

Virtualization technology setup for small and medium sized business: Imageway now specializes in virtualization consulting for VMware and Solaris systems. Virtualization is a proven software technology that is rapidly transforming the IT landscape and fundamentally changing the way that people compute. Today's powerful x86 computer hardware was originally designed to run only a single operating system and a single application, but virtualization breaks that bond, making it possible to run multiple operating systems and multiple applications on the same computer at the same time, increasing the utilization and flexibility of hardware. In the end, virtualization can improve hardware efficiency, thus resulting in less servers to manage and lower power costs. It can also be used to improve disaster recovery. The future of computing is going towards virtualization, and we are here to provide you with real world experience with virtualization usage, and which virtualization is best for your computer server room. If your looking for a Virtualization Consultant then contact us today to get help with planning or implementing your virtualization structure.
Example Virtualization work: Setup that included setting up VMware 3 Infrastructure on Dell and HP rack systems, Brocade Fiber-channel switching, EMC array, Consolidated Backup (integrated with Veritas Netbackup), Vmotion, VMware HA, VMware DRS, and Virtual Center.
[fancy_box]Please contact us by one of the means available on our contact page, and we can discuss what IT consulting service we can provide to you.
To obtain pricing on a consulting service please refer to our quote page or contact us by one of the means available on our contact page.[/fancy_box]