Take your phone system to the cloud!
HIPAA and HITECH compliant phone service!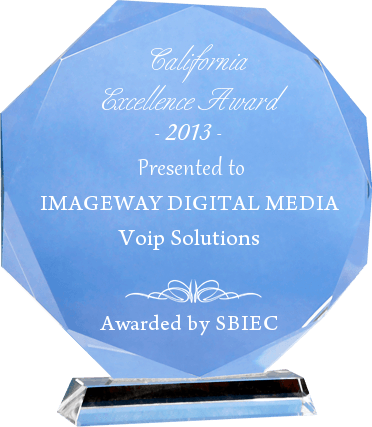 Phone systems are critical to any small or medium sized business for voice communication with customers and suppliers. To have a business class phone system in the past it required large expenses and a complex setup with your local phone company. Today with the wide spread availability of Internet access, you can leverage the Internet to provide your small or medium sized business the advanced phone features usually reserved for an expensive and complex setup provided by the phone company.
One of the major features of Internet Phone Service is that it is truly mobile. When using Internet Phones, you can plug them into anywhere there is an Internet connection and they will work. Long gone are the days when you have to call your phone company to start or discontinue service when moving locations. Wherever you travel, your business phone will follow. All you have to do is forward any incoming calls to multiple devices, and the first to answer the call get it. You can dial all the phones simultaneously or you can ring one phone number at a time.
Imageway partners with Phone.com which offers what we feel is the best Internet Phone service on the market based on price, functionality, service, and features. Using their phone hosting services allows us to create the best custom solution for your business. Phone.com even offers advanced features such as human based live receptionists and video meetings, which can be added for additional costs. Phone.com allows you to create anything from a simple business phone layout to a very complex layout which efficiently routes your calls to the correct people.
All of the Phone.com hosting plans include no contract and no commitment plus include a 30-day money back guarantee if you are not satisfied with the service. Phone.com is simply the easiest and cheapest way to design and present a professional phone answering system for your business. Please watch the video below for a quick introduction to what Phone.com provides.
Phone.com explained in under 2 minutes:
Imageway can provide you with the following partner services:
We can help you order the Internet Phone Service.
We can help you setup the phone service for your business.
We provide professionally recorded voice messages for your phone service.
We can come out to your place of business and help setup any Internet Desk Phones.
This service can be used along with our Mobile Office service for a complete online business solution.
Additional Hosting Fees
Required Taxes and Fees – We follow all local jurisdiction and federal taxation laws. We are required by these areas to charge taxes based on the administrative contact address listed within your account. Taxes are based on federal, state, county and city percentages. These percentages can fluctuate on a monthly basis and are not dictated by us. Taxes include: State and Local Taxes Varies by region, FUSF (Federal Universal Services Fund) 17.4%, Regulatory Recovery Fee 2.5%, 911 Recovery Fee $1.49/mo per device, Payphone to US Toll Free 99¢/call, and Canada to US Toll Free 5¢/min.
Minute Overage Fees – Minutes in excess of the Base and Plus plan limits will incur overage fees. Under 5,000 minutes costs 3.9¢ per minute. Over 5,000 minutes costs 3.5¢ per minute. Over 10,000 minutes costs 2.9¢ per minute. Over 20,000 minutes costs 2.5¢ per minute.
Text Overage Fees – Each additional text sent and received that is over your allotted plan will incur a $0.005 fee.
Optional Services
Imageway based custom setup services – Starting at a $200 flat fee, if you would like to utilize our consulting services to setup your business phone system, we can help you. We will consult with you on exactly how you want the phone system setup, and will handle the complete setup for you. This includes setting up the incoming call menu structure, call forwarding rules, and even having our own voice actor record professional voice messages based on the text you provide us. Once complete, we will show you how to use the system.
Optional Phone Hosting Feature Pricing
Additional toll-free or local numbers – $4.99/mo
Unlimited minutes for a Phone Extension – $24.99/mo
Transfer existing phone number – $0 setup fee
800, 855, 866, 877, 888 Numbers – $0 setup fee

Vanity Toll Free Number -$0 setup fee
Text Voicemail Transcription (Human Transcription) – 25¢ per voicemail

Unlimited Text Voicemail Transcription (Automated Transcription) – $1.50 per extension
Caller Analytics -$3.99/mo
Call Recording – 300 minutes $4.95/mo
Make and Receive calls using computer software for an Extension– $4.99/mo
Use Own IP Phone – $4.99/mo per device usage.
Premium Hold Music – $0.99/mo per account.
Other Pay Features (Uses a secondary service, contact for pricing and availability)
Payments over the phone – Collect credit card payments directly over the phone.
Store Locator – Route incoming calls to the nearest store by prompting callers to enter their zip code.
Schedule Appointments – Automate appointment scheduling for your callers eliminating human intervention.
Help Desk Automation – Automate your support ticketing process by letting your customers open new tickets and manage existing ones.
Call Surveys – Collect caller's feedback. Simply choose from existing polls or define your custom feedback poll with your own set of questions.
Outbound Campaign – Automate your outbound call campaign to save time and improve bottom line.
Call tracking – Track incoming calls for your phone number and boost sales
Phone Verification – Validate your customer phone numbers by placing a call and enter security codes.
Geographical Routing – Forwards the calls to the nearest number in the list based on the caller's phone number.
CRM Lead Capture – Search for a lead in your CRM (such as SugarCRM or Sales Force) based on caller phone number.
CRM by Phone – Access information stored in your CRM (such as SugarCRM or Sales Force) over any phone to boost productivity.
Custom Data Retrieval – We can grab current data from your existing website application, and present it in your business phone system.
Create Local Phone Numbers Anywhere In The World!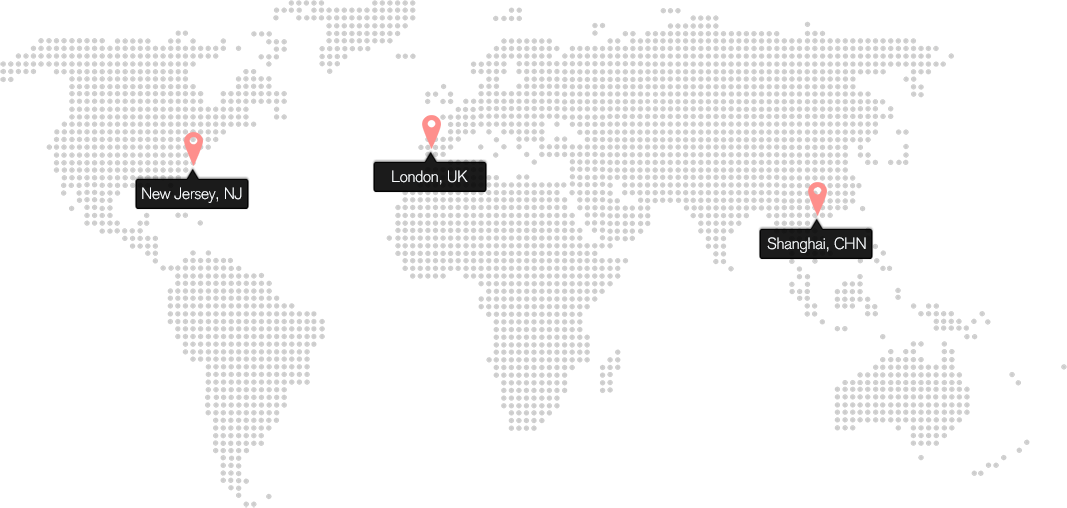 Quick Preview of the Internet Phone (VOIP) Web Interface
VOIP Interface: Menus (IVR)
Menus are the initial audio greeting telling callers which key to press to reach your phones, groups or voicemail ("Press 1 for sales…"). Set up your menu with a customized recording giving important information such as business hours, company directory and any other important instructions. Each key on a caller's keypad can be pressed to go to a location of your choice.
VOIP Interface: Extensions
You can create and manage an unlimited number of extensions with individual settings. Settings for each extension allow you to route calls to multiple destinations including cell phones, home phones and work phones or other features such as Menus, Queues or Recordings. Each extension has an Address Book, Voicemail, Greetings as well as individualized delivery of messages to phone, email or a text message notification.
Types of Extensions:
Virtual- (i.e. not connected to any device)
ATA- (i.e. connected to an Analog Telephone Adapter)
IP phone- (i.e. connected to an IP phone)
Softphone- (i.e. software running on a computer)
VOIP Interface: Queues
Call Queues allow you to route incoming calls to a specific group of phone numbers, or members. Queue members are rung in order from first to last, and if a member is already on a call, the next number on the list is rung. While callers are waiting to be connected, it will play your selected Hold Music. Queues are perfect for customer support and sales departments, help desks, reservations and appointments, and so much more.
VOIP Interface: Call Routing Presets
VOIP Interface: Schedules
Schedules allow you to route incoming calls to different numbers, extensions, greetings, menus and more based on the day and time the call is received. A call received during business hours can be set to have your normal greeting while a call received after business hours can be set to to have your After-Hours Greeting. Each schedule allows you to define exceptions for holidays, vacations and other events. Exceptions allow you to bypass your regular schedule and perform another action for a defined period of time. You can define as many schedules and exceptions as you need.
VOIP Interface: Greetings
Greetings let you personalize your service with audio greetings, messages, music, menus and voices by uploading your own audio files. Supported file formats for greetings include wav, mp3 and gsm. Professional recording services are also available. A personal greeting can also be recorded directly from your phone using our Click-to-Record feature which saves your message directly to your account.
Access your phone system in the cloud from any device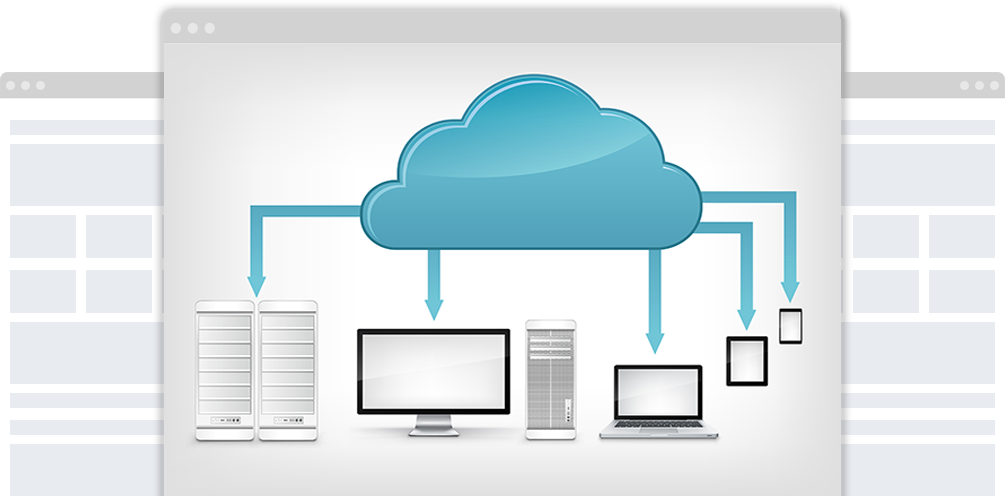 Account Management
Log into your account from any web browser to manage your settings and features.

Address Book
Keep track of business contacts, while assigning rules and routing to specific callers.

Analog Phones
Keep your old phones by using one of our ATAs.

Bulk Number Porting
Transfer multiple numbers you own to Phone.com.

Call Blocking
Block incoming calls from specific phone numbers to your account.

Call Handling Rules
Advanced options to direct all incoming calls to single or multiple destinations.

Call Logs
View all incoming, outgoing and missed calls with relevant details.

Call Notification
Be notified via email or text when incoming calls reach your number.

Call Recording
Monitor, review and save calls to your account.

Call Screening
An announcement for incoming calls that gives you key caller info.

Call Transfer
Transfer a call to another number or extension during a call.

Call Waiting
The ability to switch between two concurrent incoming calls.

Caller Analytics
See caller breakdown, demographics, social profile and cell provider.

Caller ID (Incoming)
See who's calling and decide how to route the call.

Caller ID (Outgoing)
The ability to set your own outbound caller ID.

Chat Calls
A personalized audio message that you send to multiple recipients.

Click To Call
Place a button on your website that lets customers quickly connect to you or a department with one click.

Communicator
Use your computer as a phone with our Communicator software.

Conferencing
Every user extension comes with its own HD conference bridge for up to 500 participants.

CRM Integration
Integrate with popular CRM software for easy click-to-dial and screen pops.

Custom Local Numbers
An easy-to-remember sequence of numbers, reinforcing your brand or service.

Custom Toll Free Numbers
An easy-to-remember sequence of letters or numbers, free for the calling party.

Dial-By-Name Directory
Prompts the caller to enter the user they are trying to reach, last name/first name. The caller is then transferred.

Do Not Disturb
Sends callers directly to voicemail, even before the first ring.

E911 Dialing
Nationwide coverage with all IP phones and adapters (where available).
Follow Me
Empower the system to find you by calling any of your numbers.

Forwarding
Forward calls made to your extension to any other number.

Global Numbers
Give customers anywhere in the world a local number to call at standard US local rates.
Greetings
Personalize your system with custom messages, music and voice greetings.

HD Voice
High-def Voice or wideband audio that makes for crystal-clear conversations.

Hold Music
Professional high-quality music for callers waiting on hold or in a queue.

In Call Features
Use your keypad to transfer, record, block or put a call on hold.

Instant Setup
Once you're signed up, you're basically ready to work. It's instant.

International Calling Rates
Low international rates across the world.

Internet Fax
Send, receive and save fax files directly to your computer and Phone.com mobile applications.

Intuitive Web Interface
Easy to use, permission-based access to the system features.

Local & Long Distance
One flat rate for nationwide calling.

Local Numbers
Choose your phone number from any area code within the United States.

Menus (IVR)
Interactive Voice Response menu. Press 1 for Support, 2 for Sales, 3 for …. You decide!

Mobile Apps
Connect to the phone system on the go using your iPhone, tablets, or laptop computer.

Number Porting
Transferring your current phone number or numbers to us.

Professional Recording
Get script consultation, voice talent, licensed music and studio production.

Queues
Put callers "on hold" until they can connect to the next available representative.

Ring-Ready Phones
Pre-configured, ready-to-use phones requiring little to no setup.

Schedules
Route calls or play greetings based on caller, time or day of the week.

Tablets
Run your phone system from your Tablet or use it as an extension.
Text Messaging (SMS)
Send and receive text messages over any Phone.com number.

Text To Greeting
Send custom audio messages, voiced by automated personalities with sound effects.

Toll Free Numbers
Think 800, 888, 877. A phone number that is free for the people calling you.

U.S. Based Support
Our 7 days a week, 365 days a year commitment to keeping you completely satisfied.

User Extensions
Create and manage an unlimited number of group or individual extensions.

Voice Tagging
Identify callers with an audio message based on the number they dialed.

Voicemail
Completely customizable and included with every extension.

Voicemail To Email
Get notified of new voicemail via email or text message, with the audio file attached.

Voicemail Transcription
Read your voicemails with our automated or human-assisted transcription service.