Imageway Phone Hosting Partnership Add-on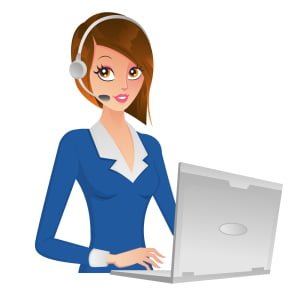 Through our partnership with Phone.Com, this special VOIP Internet Phone feature, Live Receptionist, your business can now have its very own live answering service adding versatility, flexibility, and availability to your company no matter the size. The Live Receptionist is HIPPA compliant for businesses that have such special requirements.
High call volume? Multiple extensions to transfer to? Appointments to book? No problem. As a Live Receptionist user, you have all the advantages of a large call center at your service without the cost. This effectively gives you a multi-line telephone system so callers never get a busy signal.
With our US-based professional live receptionists, your calls will be answered by a real person then guided to wherever you choose such as a voicemail box or a different extension. The Live Receptionist agents are trained to take calls for all types of companies in various fields, such as Legal, Medical, and Real Estate. Typically we begin answering calls for your business 24-48 hours after you complete your script setup.
The Imageway live receptionist feature is special because it provides your incoming business callers a human touch. This feature is a partner add-on service to our Internet Phone (VOIP) Hosting services. Click here to read about all the features of our Internet Phone (VOIP) service and to order.
Sign-up today to experience this feature for yourself. For general questions please contact us by one of the means available on our contact page, and a Imageway representative will contact you.
Imageway Digital Media is thankful to be given the opportunity to service your business needs, and will provide you with the highest quality service possible.
Live Receptionist capabilities include:

Answering in your company name with a scripted response.
Taking messages and sending to email or SMS.
Call forwarding (voicemail, extension, cell phone) and screening.
Attended Transfer, Cold Transfer, Send to Voicemail.
Appointment setting using market-leading software from Appointedd.
Simple call instructions based on client criteria.

Current plans:


50 minutes for $90
100 minutes for $140
200 minutes for $220

No setup fee, no contract, and you can cancel anytime!
Appointment scheduling
In addition to answering and directing calls, our receptionists can schedule meetings and appointments on your behalf, straight into your calendar.
Live call answering
Our attendants are available to answer your business calls from Monday to Friday between 8 AM EST to 9 PM EST so you're covered even if you're busy or closed.
Keep your business spam free
Bothered by pesky robocalls or solicitors? No need to worry. Our attendants screen inbound calls and only forward those pertinent to your business.
White glove service
Add a personal, professional touch to your business at affordable rates with a Live Receptionist skilled in the nuances of customer service.