Special Imageway Phone Hosting Feature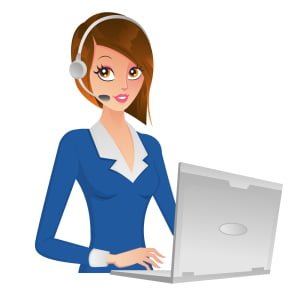 Through our partnership with Phone.Com, the video meetings feature allows your business to have its very own live video conferencing service. Having such a service adds versatility, flexibility, and availability to your company, no matter the size. The Video Meetings service is HIPPA compliant (Plus and Pro versions only) for businesses that have such special requirements.
Video conferencing is available as an add-on to the business phone service. If you are an existing customer, log in to pick your video conferencing plan. If you are new, then the first step is to sign-up for our phone hosting service. Once you sign up, you'll be able to choose the video meeting plan that's right for you from the administrative console.
The Video Meetings feature is special because it provides HD video conferencing, which is the next best thing to being there in person. Video meeting customers can enjoy first-class audio, video, and web conferencing that empowers communication from any device, anywhere. This feature is a partner add-on service to our Internet Phone (VOIP) Hosting services. Click here to read about all the features of our Internet Phone (VOIP) service and to order.
Video meetings capabilities include:


Unlimited Meeting Duration
Screen and Document Sharing
Meeting Chat and Moderator Controls
Branded Meeting Room with Personalized Greeting
Phone, Chat & Email Support
HIPAA Compliant (Plus & Pro)
Audio & Video Recording (Plus & Pro)
Online Whiteboard (Plus & Pro)
Full Meeting Transcription, using AI (Pro only)
Conference Summaries & Search (Pro only)
Live Video Streaming (YouTube) (Pro only)


Current plans:


Base 10 Video Meeting Participants for $4.99*

Plus 25 Video Meeting Participants for $9.99*

Pro 100 Video Meeting Participants for $14.99*

* Monthly fees are in addition to your internet phone number plan.

No setup fee, no contract, and you can cancel anytime!
Meet Instantly
Browser-based web conferencing facilitates online meetings without any downloads, delays, or complicated set-up.
Promote Your Brand
Personalize your meeting environment with a custom URL that includes your company name.
Enhance Productivity
With screen and document sharing, it's perfect for team members working from home.
Protect Privacy
Cutting-edge virtual security measures like AES 256 bit encryption and granular privacy controls.