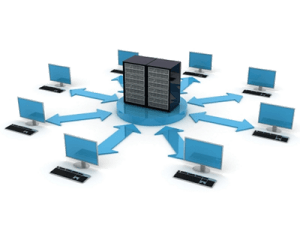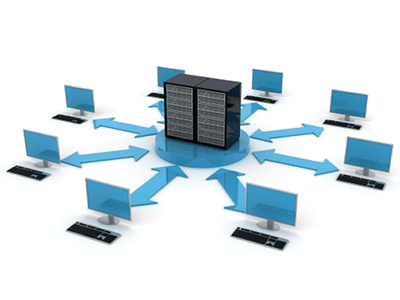 Imageway Digital Media is committed to providing an information gateway to the Internet for any sized business. Imageway Digital Media has setup and operates our own web and email hosting servers. Our servers are located in geographically separated data centers that are built for co-location of computer servers (which includes redundant power, cooling, fire protection, etc.). Most hosting companies both large and small only use a single data center for redundancy of their services, rather then geographically separated systems that are synchronized in real time. Having our systems geographically separated allows us to provide at a minimum 99.9% uptime to all our customers, even if a whole data center goes offline. Imageway uses high-end computers and disk arrays along with Unix operating systems for the hosting of our websites. We do not use cheap PC server components or problem prone operating systems like Windows. By having control over our own servers rather then using a large 3rd party reseller for hosting services, we are able to tweak and secure our systems exactly the way that is required for business class hosting services. This includes making modifications to the dynamic scripting layout or modifications to the programming environment.
Imageway currently offers the following Website & Email hosting packages (click the package type for more information):
[fancy_box]
Starter Hosting
The perfect hosting package for a basic static website or a small dynamic website that does not require secure SSL encryption or large amounts of storage. This package includes a basic webpage interface for access to email, calendar, contacts, file store, and blogs. You only have the ability to synchronize email to your mobile devices with this hosting package.
Professional Hosting
This hosting package includes a complete mobile office collaboration and synchronization system with large amounts of storage. In addition you will have access to our advanced dynamic statistics system, and the ability to utilize our secure SSL system to encrypt sensitive parts of your website. This package includes an advanced business webpage interface for access to email, calendar, contacts, file store, tasks, notes, projects, tickets, billing, bookmarks, call log, time tracking, and approval time registration. You will have the ability to synchronize email, calendar, contacts, tasks, and notes to your mobile devices with this hosting package.
[/fancy_box]
The following Imageway services are what encompasses our "Mobile Office" experience:
[fancy_header]Business Web Site Hosting[/fancy_header]
Imageway web hosting systems were setup and are operated by our staff. Having this level of direct control allows us to resolve system issues quicker, utilize a fast highly optimized web server setup with 99.9% uptime, provide advanced security to prevent website hacking, and lastly tailor our systems for any custom needs the customer might have. We developed our web hosting with businesses in mind. We have done away with a complicated web hosting control panel that many hosting companies use, and instead our staff will happily make any advanced modifications for you. We provide a combination of the best web programming languages using the fastest web server available so that your websites operate at increased load-time speeds. We support one of the easiest web programming languages called "Ruby" to write a new application in plus the most popular web programming language for existing applications "PHP". In addition we offer legacy support for "Perl" and "ASP" classic programming languages in case you have some old web applications your business is dependent on.
[fancy_header]Business E-mail Hosting[/fancy_header]
Imageway mail hosting services can provide your small or medium sized business with your own custom email addresses. This is a requirement for any business to communicate globally in a quick and professional manner. We have the ability to host your business email for every single employee in your organization. Our systems provide scanning of incoming email for viruses and SPAM plus system checks are in place to try to prevent your email accounts from being hacked. To view your email you can use our advanced web page based email system, an existing email client such as Outlook, or your cell phone with Internet access. If you're currently hosting your email somewhere else and want to utilize our email hosting services, we can migrate your email from another service provider to our system. You will not have to worry about loosing any of your previous emails or any downtime during a switch over. Our mail systems support all email communication standards including POP3, IMAP, and SMTP (and their respective SSL encrypted secure versions). In addition we provide extra business class functionality not available in other services such as the ability to send encrypted email using any email client.
[fancy_header]Business VOIP Internet Phone (additional pay add-on option)[/fancy_header]
Phone systems are critical to any small and medium sized business for communication with customers and suppliers. To have a business class phone system in the past it required large expenses and a complex setup with your local phone company. Today with the wide spread availability of Internet access, you can leverage the Internet to provide your small or medium sized business the advanced phone features usually reserved for an expensive and complex setup. One of the important features of our Internet Phone Service is that it is truly mobile. Internet Phones will work anywhere you have Internet access regardless of your location. Long gone are the days when you have to call your phone company to start or discontinue service when moving locations. Wherever you travel, your business phone will follow.
Our number one goal is to provide the highest quality secure hosting services with superior customer and technical support. We offer both email and phone support, with the guarantee you will get help from a support representative that is highly technical and local. We differentiate ourselves from the large hosting companies that offer only email support, or phone support that sends you to someone that doesn't know how to solve your problem and are often located in another country.
[fancy_box]If you require consulting services in setting up your own web hosting environment within your business, please refer to our consulting page. We have staff with many years of experience in dealing with various operating systems (certified in Sun Solaris, IBM AIX, and VMware), and server programs. We can provide consulting help in just about every area of Information Technology.[/fancy_box]
Imageway Digital Media is engineered to solve these serious problems.