Redlands CA Email Hosting. Refined. Beloved.
Redlands CA Email Hosting – Imageway hosting services can provide your business or household with website hosting and email storage with 99.9% uptime reliability, so that your data is available on the Internet when you or your consumers need it. Imageway website hosting services allow you to advertise your small or medium sized business world wide, on a 24 hour, 7 days a week basis. There is no cheaper way to advertise your small or medium sized business to such a large audience then hosting a web page on the Internet. If you need to modify or create a new website, please check out our web design page for more information about those services we offer. Imageway mail hosting services can provide your small or medium sized business with your own custom email addresses. This is a requirement for any business to communicate globally in a quick and professional manner.
If you're currently hosting your website and email somewhere else and want to utilize our hosting services, we can help migrate your website and email from another service provider to our systems for FREE! You will not have to worry about loosing any of your previous websites files or emails plus there will be no downtime during the switch over if you keep the other hosting service active during the migration period. This allows for a seamless transition as long as we are given the required access to make the migration possible.
Inland Empire Email Hosting | Riverside CA Email Hosting | Ontario CA Email Hosting | Corona CA Email Hosting | Fontana CA Email Hosting
San Bernardino CA Email Hosting | Irvine CA Email Hosting | Redlands CA Email Hosting
[If you need to add more disk space, the cost is $1 per month for 5 GB extra storage]
we deliver an exceptional service
Imageway differentiates itself from other email hosting companies because of the following qualities: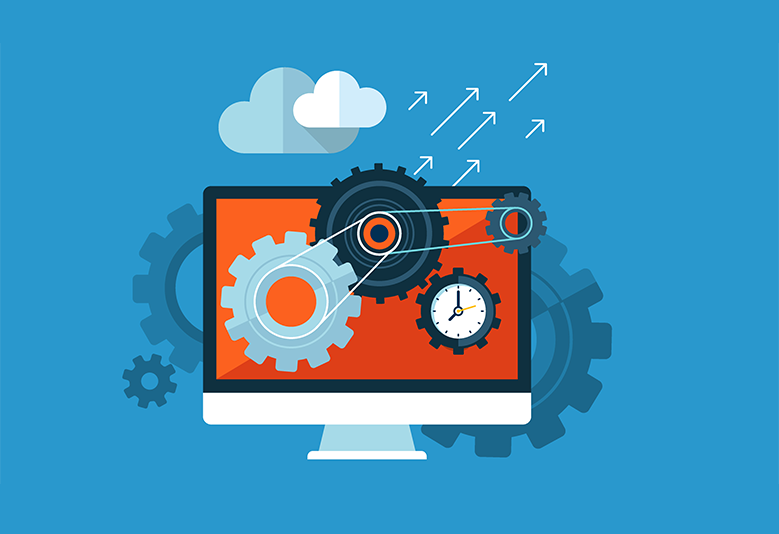 Reliability
enterprise hardware
Imageway Digital Media has setup and operates our own web and email hosting servers, which allows for flexibility and quick server system changes. Our primary servers are located in geographically separated data centers that are built for co-location of computer servers (which includes redundant power, cooling, fire protection, etc.). Most hosting companies both large and small only use a single data center for redundancy of their services, rather then geographically separated systems that are synchronized in real time. Having our systems geographically separated allows us to provide at a minimum 99.9% uptime to all our customers, even if a whole data center goes offline. Imageway uses high-end computers and disk arrays along with Unix operating systems for the hosting of our websites. We do not use cheap PC server components or problem prone operating systems like Windows. Lastly we only use the most proven and reliable software for our service offerings based on our over 20 years of specialized knowledge.
Shared Pooled Storage
instead of hard limits per user, share the pooled storage
Instead of charging and offering storage limits on a per account basis like many other large hosting companies do, we offer a storage size that can be shared between many different users and functions. Using pooled storage, you can get a better bang for the buck. Why don't we offer unlimited storage? Don't be fooled by the "unlimited" storage advertising that is popular from many of today's large web hosting companies. Many large web hosting re-sellers say they offer "UNLIMITED" storage resources for your site, but if you read their carefully hidden usage policy pages you will learn they have limits on using their storage resources too quickly. The large hosting companies need to enforce such limits because they host such large amount of websites on a single server and therefore must restrict resources so their servers do not become overloaded. Usually the term "unlimited storage" is a marketing term to trick customers into using their service thinking they get more, where in reality they get restricted much more in other areas of the service.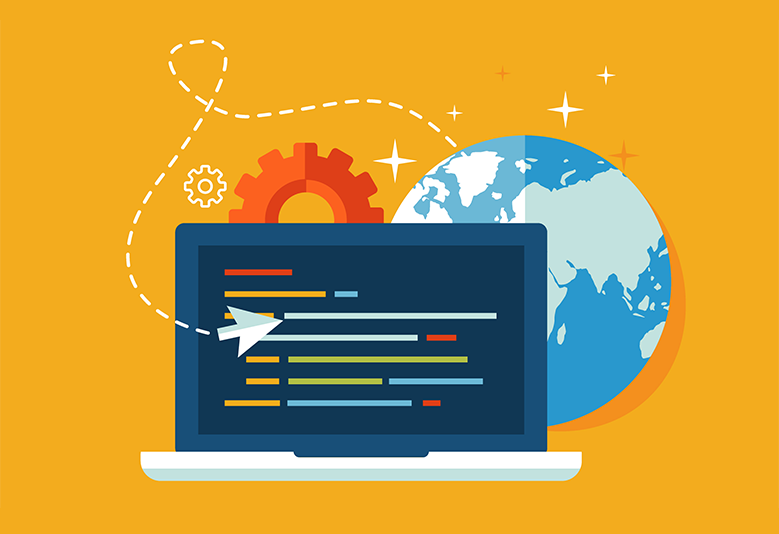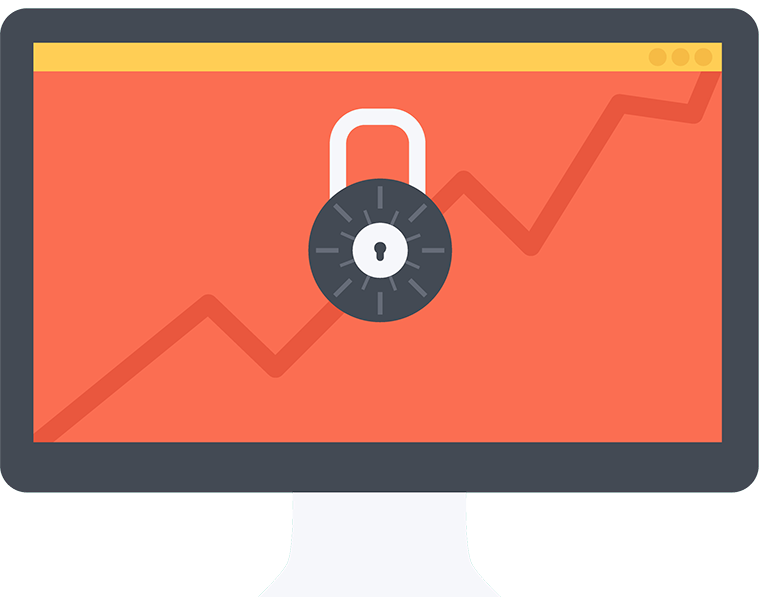 Security
multi-layered approach
Security is becoming a major concern as more companies are hacked into and exposed. It is a tough balance because you want good strong security, but if you lock things down too much then you are limited in functionality. Due to our over 20 years of working with web system environments, we have created what we feel is the best balance between providing advanced security, but at the same time giving you advanced functionality you require. The software we utilize for our core web and email services has built-in security checks that look for suspicious activity. In addition we run scanners for malicious website files or activities and try to remove SPAM or viruses before it hits your INBOX. Of course it is still important that customers keep their website software up to date, since not all attacks can be stopped from the server side. Lastly we offer SSL encrypted sessions and certificates for all the service standards we support.
Imageway's email services have unparalleled speed, security, and reliability due to our highly optimized hardware and software. We do not use cookie cutter slow WebMail solutions such as SquirrelMail, or Horde. Our optimized WebMail is fully integrated directly into the core email server software to provide the fastest WebMail on the market. The core email server software provides the highest level of IMAP compliance on the market so all your software can operate without issues. Lastly, our SPAM filtering system is fully integrated directly into the core email server software, we do not bolt on solutions such as Spamassassin. By having all our email services fully integrated, we provide an experience much faster than any service that uses a combination of different solutions (Postfix+Dovecot+Spamassassin+etc..) hacked together.
Additional Mail Server Features
IMAP4 support – Utilizing IMAP you can connect any IMAP supported client to our email system including Outlook, Thunderbird, Mac Mail, etc. We even support mobile devices such as iPhone, Blackberry, and Palm. Our email server software is fully IMAP compliant, and even supports secure encrypted IMAP.
IMAP IDLE – This allows for PUSH email capability if your IMAP client supports it.
POP support – POP support is available for anyone wishing to utilize this connection method of pulling email from a 3rd party email client. Our email server software is fully POP compliant, and even supports secure encrypted POP.
Secure SMTP TLS – We support the ability to talk to other mail servers using a secure encrypted connection.
Secure Mail Vault Encryption (not available in Yahoo, doesn't work with all email clients in Gmail and Outlook.com) – We support email encryption that works with any email client (including our webmail client) without use of plug-ins like PGP.
Advanced Full Administrator Web Panel (not completely available in Yahoo, Gmail, or Outlook.com) – You have the ability to login as a user or domain administrator and edit every aspect of your email account(s), and even access raw log file information.
Calendar – A web based and windows client interface is available to access the full Calendar implementation.
Advanced Friends System (not available in Yahoo, Gmail, or Outlook.com) – You keep a list of friends that are allowed to send you email. Friends are automatically added to your list when you send someone email, move an email from the spam box to the inbox, or their email gets blocked as SPAM and they prove themselves as not being a automated system.
IMAP Spam Training Support (not available in Yahoo or Outlook.com) – You can train the SPAM system by moving email to and from the IBOX and SPAM folders using IMAP.
File Store – You can sync data files to the system. This allows you to sync bookmarks, documents, or any file on your desktop to our email system. You can set the files to be public or private. If public, you are provided an easy to use web link to give someone to access your file.
Folder Sharing – Folders can be shared and accessed using webmail or IMAP.
Very Fast – We utilize one of the fastest proprietary email servers on the market. Since our mail servers are not overloaded like a lot of other larger mail providers, the sending and receiving of email happens in seconds, not minutes or hours.
Outlook Support – Through the use of Outlooks IMAP support for email and a Outlook plug-in for CalDAV and CardDAV support, we can support over 95% of the features and functions of a Outlook to Exchange setup.
Quick preview of the Webmail and Mobile Office web interfaces we offer
Additional Web Mail System Features
AJAX interface – Using a modern browser you get enhanced speed, drag and drop emails to folders, right-click context menus, auto-completetion of email addresses, email tabs, desktop drag and drop to browser attachments, and various other desktop like email client features.
Basic interface – If you have a older version web browser, a basic interface is provided to support your needs.
Mobile Interface – If you have a web browser on your mobile device, we have a special version that will display perfect on such devices.
Labels support (not available in Yahoo or Outlook.com) – We support the use of labels like what is available in Gmail, except we also offer folder support which Gmail doesn't. Get the best of both worlds without being forced in using one method or the other. On top of that, the labels will be available in your IMAP client if it supports it (this is not available in GMail).
Multiple nested folder support (not available in Gmail) – You can create folders, and folders within those folders. An example use of this would be to create a folder called "jobs", and list your various jobs as sub-folders under the jobs folder.
Saved Searches (not available in Yahoo, Gmail, or Outlook.com) – You can save your searches so you can use them again in the future.
Tab Support (not available in Gmail or Outlook.com) – You can open email messages in tabs in the AJAX interface. This allows you to easily organize your emails you are working with.
Custom keyboard shortcuts – You can use the default keyboard shortcut mappings and also create your own custom keyboard mappings.
No advertisements – We don't put up any advertisements on the screen nor do we scan attachments or emails for advertisement information.
Familiar Look – The interface will feel familiar to users of Outlook.
Folder Sharing (not available in Yahoo or Gmail) – You can share email folders with other users in your domain. Folders can be set with READ ONLY access, or FULL ACCESS to control what a user can do with your email folder.
Very Fast – The web mail is tightly integrated into the mail server to provide the fastest experience possible. Most webmail solutions are a add-on to a third party email software.
Etc : All the other normal features you would expect from a webmail are also available such as SPAM integration, Virus filtering, Message Filters, Auto away message, and other configuration settings.
Sign-up today to experience the Imageway difference when it comes to having the best professional business class email hosting experience imaginable.
Please check out our Mobile Office WebMail for an advanced set of business collaboration features.