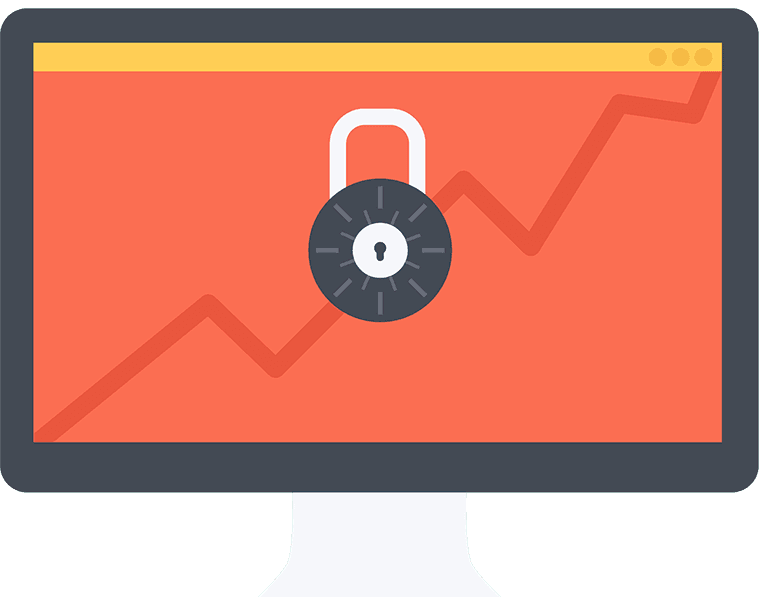 Special Imageway Email Hosting feature
Imageway supports multiple technologies to allow secure encrypted sending and receiving of email. To talk to our mail system to send and retrieve email you usually have two options. Option one is using our webmail. Option two is using a 3rd party email client such as Outlook, Mac Mail, or Thunderbird. If you use our webmail, your connection to our mail system is encrypted using a secure web browser connection (HTTPS) automatically. If you use a 3rd party email client, you must tell your client to use IMAP(S), POP(S), and SMTP(S), where "S" is an SSL connection. You can find instructions on your domain's email message center web page on setting up various email clients for a secure connection.
Now that you have your computer or mobile device talking to our system using a secure encrypted connection, you can send emails to anyone on your local domain and it will be secure. For example if "bob@mydomain.com" sends email to "jill@mydomain.com", the email will reside on the same system, so it will be secure. But what happens if you want to send to another domain, such as "gmail.com". This is where things get more complex. When you send email to someone on another domain that is not located on our email system, our system has to talk to another email system using SMTP. Our email system will try to make a secure encrypted connection to the other email system if the other system supports it. If it does not, then an unsecured connection will be used. Most of the large email providers do support using a secure SMTP connection.
To ensure outgoing email to another domain is sent securely you have two options:
1) Imageway Mail Vault – Our built in encryption system allows you to send encrypted emails by storing the outgoing email on our server, and then our email system will automatically send an email to the person receiving the email, notifying them to click a web page link to read the email. Once they click the link they are taken to a secure (HTTPS) website where they can read and reply to the email after they have been verified. You can send secure emails using any email client by putting "[Secure]" (without quotes) into your email subject. When our system notices that in the subject it will trigger our system to use the Imageway Mail Vault for end-to-end encyrption.
2) PGP (Pretty Good Privacy) – If your 3rd party email program supports it, you can use PGP. PGP requires you to create a key which you install in your email client. When you send email using PGP, the email program encrypts your email before it leaves your computer. For the receiver to un-encrypt your email and read it, they must have your public key which must be installed on their PGP supported email program. Due to these additional requirements, we do not suggest PGP if you want an easy and universally supported method of sending encrypted emails. We suggest using the Imageway Mail Vault above if you want a easier to use solution that is universally supported.
To see if incoming email was sent using a secure connection from another domain, you have two options:
1) If you are using our webmail (not the Mobile Office) and you see a "pad lock" icon next to the email sender or subject, then the email system that sent the email supported the ability to talk to our system over a secure encrypted connection and your email was sent securely. The emails themselves are sent in a plain text format over the encrypted connection, so it does not mean that the Imageway Vault or PGP was used, which offers another level of security because it encrypts the actual email content itself while sending over an encrypted connection.
2) If you are not using our webmail, then you will need to look at the full email headers for the "X-Encryption: SSL encrypted" text. You can search online to find out how to view email headers for your specific email program. If you are using Mac Mail, you can add any email header to be shown in your email view by going to the "Viewing section" of the Mail preferences, choose the "Custom setting", and then add the "X-Encryption: SSL encrypted" text. This is a nice feature Mac Mail supports.
Using the methods above, you can have a secure end-to-end encrypted email connection which provides additional security to your business. These advanced features are included with all our email packages.
Rate This Entry: