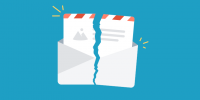 Important changes are coming in 2022 to both Google Gmail and Microsoft Exchange Online (Office365) that can break the use of your current device applications that access either of these email services. Starting on May 30, 2022, your Google Account will no longer support the use of less secure third-party apps or devices which sign in each time using only your username and password. Following closely behind, your Microsoft Account will start to no longer support what they call basic authentication on October 1, 2022.
In both instances this means that you will no longer be able to login in to your Google Gmail Account or Microsoft Exchange Online account using proxy authentication which uses your username and password that is stored on your device for each communication request. Attempting to do so will most likely result in an error such as "NO [AUTHENTICATIONFAILED] Invalid credentials (Failure)", "[AUTH] Username and password not accepted", or "HTTP 401 error: bad username or password" being reported by your application when connecting to Gmail or Exchange Online.
These changes by both email providers are going to break the ability of email clients, software products, and devices (such as digital senders) that rely on those email protocols (IMAP/POP/SMTP/EAS) to no longer function unless they are upgraded to use OAuth for authentication. OAuth is a more complicated login method that requires you to get an access token from an authorization server, which is then stored and used by the application to access your account. The usual way to obtain this access token requires you to login to a webpage, and then approve the access permissions that are required. The OAuth requirement will additionally make it difficult for software to automate mass migration of email accounts away from their services.
Here at Imageway we plan on continuing to support proxy authentication for the foreseeable future so that all your old devices will continue to work without interruption. Legacy device support is a very important service feature we offer (https://www.imageway.com/legacy-device-support). Additionally, we like the simplicity of proxy authentication and feel we can secure this method of authentication using our unique blend of encryption (TLS), two factor authentication (2FA), and other various checks during login. Of course we always recommend you don't make your email password easily guessable, and never reuse your email password somewhere else. That alone will go a long way for securing your email account.
If you would like full information about our email hosting please click here. If you have additional questions or comments please contact us at one of the means available at: https://www.imageway.com/contact-us
Rate This Entry: